You as hardstyle barbering model... your story begins here..
To begin with, thank you for subscribing for being a hardstyle barbering model! 
For me as a barber you are helping me tons by allowing me to show my work on actual people. 
Excited? Yes! Me too! Can't wait to have you in my chair and create some awesome styles. 
Hardstyle barbering is not something that is easy to understand. What makes a haircut 'hardstyle'? 
Hardstyle barbering is not very mainstream compared to classic barbering. The best way to understand hardstyle barbering is by simply showing it. 
This is the reason i'm really grateful you are willing to help me out! 
With hardstyle barbering it's about: 
The amazing feeling you get from a strong haircut
The massive change
The raw masculine energy
Here is a previous model who had an amazing expierence. See the change and confidence. 
Your steps into becoming a model:
Here is the "flow" of being a hardstyle model: 
First you simply read this page and learn about what it all entails. 
Second you either choose one of the options on this page OR you simply go for a barber's choice. This means, I choose for you. 
You still want to go through?.. Yes? awesome! Fill in the form below and send me a front selfie, side selfie and back selfie. (I'm using whats app for this the link to my what's app will be in your email after completing the form.) 
Finally, through whatsapp we go into the details and I invite you to a hardstyle modelling session. 
Here are some simple rules to the game:
It's free of charge! 
All video's and pictures taken are to promote the barbershop. Some video's might go to the exclusive access section of the barbershop. 
All pictures and video's are shared with you to ensure you are ok with them. 
You can't make any claim on the pictures or videos.. however, you are allowed to use all final pictures and videos intended for publication for yourself as well. (Would love to have a mention ofc when you do that on social media) 
You are going to get a 100% hardstyle haircut, it's not possible to "tone down" the model because that's not want we want to show.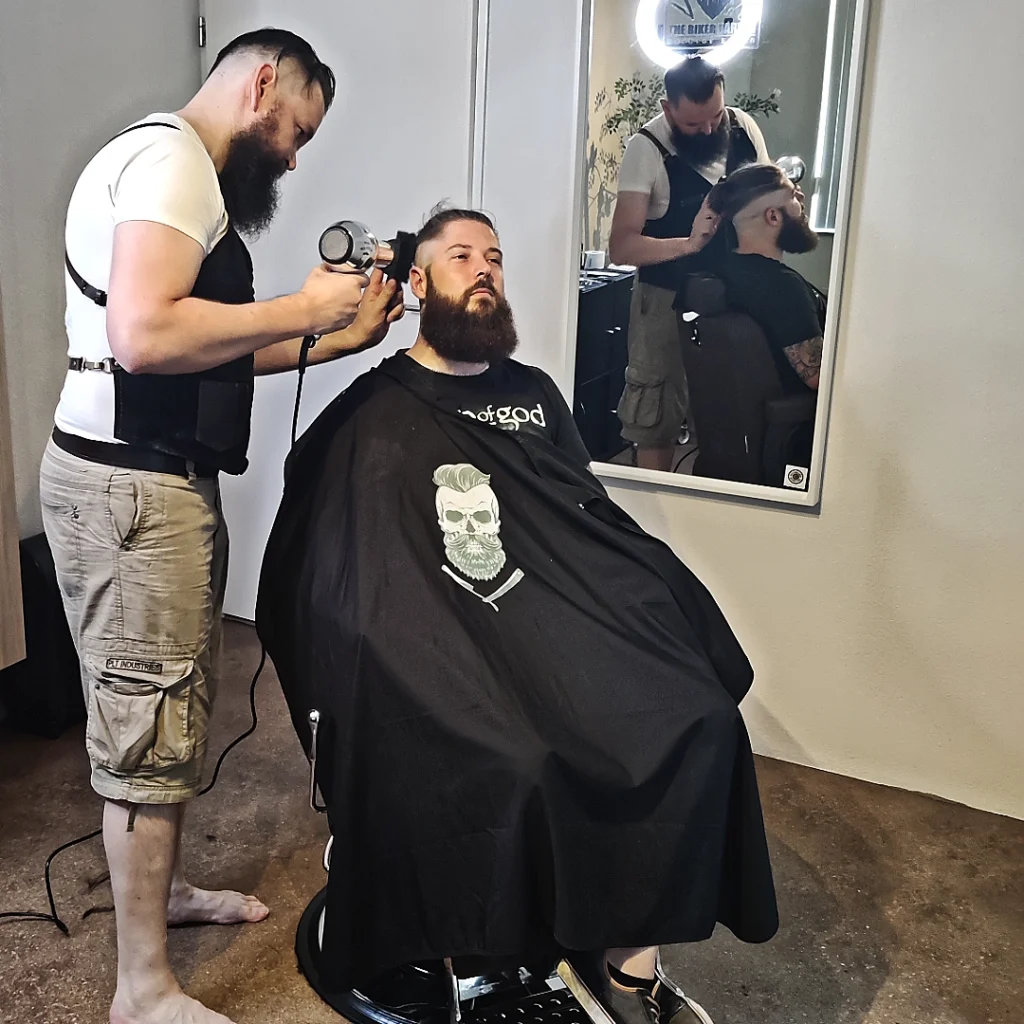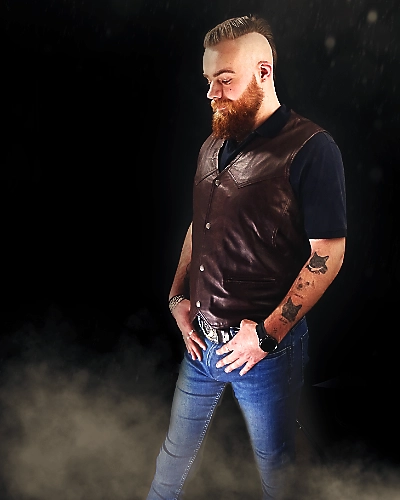 Practical Questions / Anwsers:
What should I wear for the photoshoot?
No black pants for starters.. besides that you should wear your style. The photo's are about the raw masculine energy. If you look closely most pictures have a subtle theme of sex into them. This is intentional. Got jewelery or tattoo's? , awesome let's show them! As long as you are comfortable.
Barber's Choice? What is that?
It means that the cut you get is decided when you are sitting in my chair. Of course I will make sure the cut will suit you. The entire process is recorded and shown to the world as well. Barber's choice are generally massive changes showing you have the balls to do this.
I have selected Barber's choice.. do I still need to provide a preference as well?
You are welcome to do so.. but you might get something entirely different. It could even be a cut that's not even shown on this page.
Okay.. this page scares me a little..
That's normal. Most client's are model are pretty anxious before coming in. You are not scared of these haircuts.. you only fear change and possibly the step into the unknown. It's okay.. let it all go over you. You will have a great story to tell your friends.
What if.....
When going for baber's choice there is always a slight chance that the cut you get does not 100% feel right to you. Although this has never happened yet.. it still can happen. No risk no glory, that's part of the fun. Remember, it is just hair. It's not a tattoo.
The checkboxes look like legal stuff.
They are. It is important that you know that you can't "object" to picture publication. What I always do however is show you the pictures as they are going to be used before I actually use them. You can tell me then when you don't like them and I won't use them. After that.. no changes are possible. Don't worry, I don't do "funny pictures"
How about my identity?
It's about your looks not your name or who you are. Your name and details I got will never get published anywhere. People that know you might recognize you ofc. That's ok. Should your story become part of the "hardstyle haircut stories" then I will ask you whether or not you want your first name in there. By default, I change the names. They are not important.
Premium Access Video
Some video's are not publicly published but reach the premium video section. This is a closed paid section which is used to support the barbershop. You will get access to your own video for free. Video's may take months before they are completed, it might take a while.
When do I get the results?
When editing is done you will receive them. However, primarly I'm a barber not a video editor or photo editor. I'm not quick with those. Video's and photo's are shot aprox. 6 months ahead of time before you see them on social media. It takes a while. Sorry.
I prefer a beard model..
Awesome! In most cases I would like to have that accompanied with a shaved head. It is ok if you don't want that we can talk about it.
What happens after registration?
An email is send to you allowing you to jump into my what's ap. Using what's app you can send some selfies and we will talk about your preferences. That's the moment we decide how we can show you in absolutely the best way possible.
Any hair requirements?
Yes! A full head of hair with 3 to 5 inches on top. An undercut is ok in some cases but not always. Ofc, if you have selected a very short haircut then less is ok too. I can only cut hair.. I can't add hair.
Here are all the options i'm still looking for models. 
See anything you would like?